Television is a must-have for every home. Because of that, you need to look for only the best that is suited for you and your family's home. The good thing is that
Avision LED TV
 exists to be your perfect entertainment buddy whenever you need it. But before we get into that, we'll share with you an overview of an LED TV.
What is an LED TV
Even having different acronyms, an LED TV is just a specific type of LCD TV. Meaning, an LED TV is also an LCD TV, but it's backlit with light-emitting diodes instead of a standard cold-cathode fluorescent lights. LED TVs has a contrast that can be compared to a plasma TV and is brighter than standard LCD TVs. Now that we're done with the basic information, we recommend that you look into Avision's products. Avision is a Filipino brand that focuses on offering high quality and affordable product for every Filipino's home. When you are not a fan of other fancy TVs, Avision LED TV is perfect for your personality! While the features, of course, is far from smart TVs and other high-end ones, Avision LED TV choices are also compelling and can bring you unlimited fun and enjoyment at home! Let us now take you to why you need one…
Reasons why you need Avision LED TV at home
Avision LED TV is advanced and produced to deliver a brighter screen with high color accuracy. It also showcases strong image contrast that will truly upgrade and enrich your viewing experience.
Here are more reasons that you should keep in mind if you're looking to get one.
Brightness that enhances performance
The quality and performance of a television is a significant factor to consider before buying it. With Avision LED TV, the enhanced brightness gives the images a clear and bright feature. This means that it can be viewed easily even if the rooms are not well-lit; making you enjoy your shows more without having to squint your eyes.
Less energy consumption, fewer costs
No worries about the electricity bill! Avision LED TV consumes less energy and produces less heat than other TVs like plasma. Having a reduced energy consumption will save you more money which you can then use for other necessities instead. It won't affect the performance, in fact, Avision LED TV will still give you the viewing experience you surely do not want to miss.
Weight? Not a problem!
Wanting to move your TV badly but can't because it's heavy for a one man job? What's great is that Avision LED TV is thin and lightweight, so it's easier to move and install anywhere inside your house. Not happy with its current position? No problem! Just move it with ease, even without assistance, until you find the best spot for your TV.
Pick from plenty of different screen sizes
Avision LED TV comes in many sizes; you can choose freely what screen size you prefer for your living room, bedroom, or even kitchen if you want! With different sizes comes different purpose too. Both big and small screens can also be used to extend your laptop screen so you can enjoy gaming even more!
Experience sharper and clearer images
Everyone knows that image quality is important. Avision LED TV offers clear resolution enhancer that lets you enjoy pictures on your TV with detailed textures. Aside from those, image noise is also reduced, and images appear more natural because of its added depth and realism. Enjoy your favorite shows without getting anxious about how bad quality images will affect your viewing time.
Protection from unpredictable events
Tired of getting your shows interrupted because of power problems? Avision LED TV safeguards your television even from the toughest conditions like a power surge, humidity, dust, and even lightning. Just like any other home appliance, your Avision LED TV deserves and has its protection too!
Listen to high-quality sounds
Something that not everyone notices, but high-quality sounds from speakers make watching experience extremely better. Take delight as Avision LED TV provides quality speakers that will surely stimulate your excitement while you watch your favorite shows! All you get from hearing audio on Avision LED TV is a clear, more precise, and natural sound. Nothing more, nothing less!
Get ready to be entertained even more
Watching different channels on Avision LED TV is not only the funniest thing you can do with it. It also has USB hubs which you can use to connect any of your storage devices. Avision LED TV allows you to view movies and photos you and your whole family can enjoy. Plus, can also play and relax with any music of your choice and play your favorite video games; kicking up the notch on your entertainment level. Want to know more? Here's the collection of Avision LED TV products that are available in many sizes so you surely have one you will love:
40K786 Inaasahan
Go beyond what you think you've experienced before, this 40-inch LED TV redefines the way you see things. Let the rich and vivid colors fuel you and your family's imagination even more!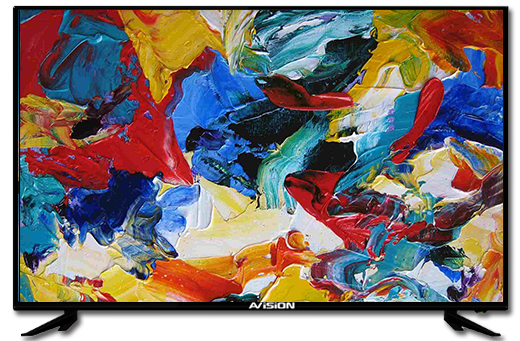 Product specs:
Screen Size: 40″
Native Resolution: 1920×1080 (Full HD)
Contrast Ratio: 30,000 : 1
Panel Brightness (Typical): 220 nits
Color: 16.7m
Motion Flow: 60Hz
Viewing Angle: 176°/176°
Respond Time: 8.5ms
Aspect Ratio: 16:09
Digital TV: NO
Smart TV: NO
SHOP HERE
24K788 Harana
Sit back and let Harana serenade your loved ones for you with its superb sounding TV speaker. Place it at the center fo your entertainment room, and you can just sit back, relax, and have fun!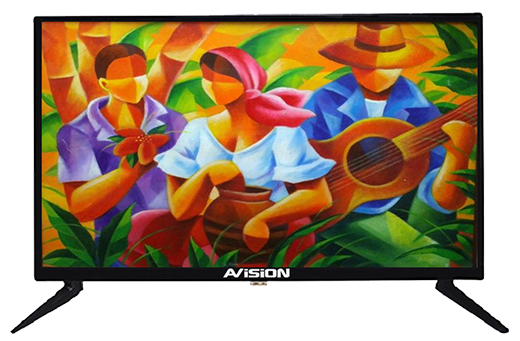 Product specs:
Screen Size: 24″ (diagonal)
Native Resolution: 1366×768 (Ready HD)
Contrast Ratio: 5,000 : 1
Panel Brightness (Typical): 180 nits
Color: 16.7m
Motion Flow: 60Hz
Viewing Angle: 170°/170°
Respond Time: 14ms
Aspect Ratio: 16:09
Digital TV: NO
Smart TV: NO
SHOP HERE
24K786 Sorbetes
You deserve to have a break after work. Let Sorbetes do the talking! Connect any USB storage device to it and view any movies you own. Plus, your view your photos and video too!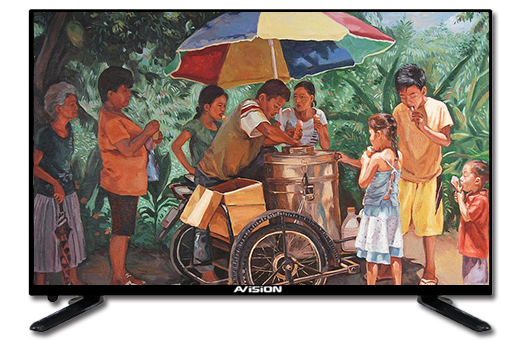 Product specs:
Screen Size: 24″ (diagonal)
Native Resolution: 1366×768 (Ready HD)
Contrast Ratio: 5,000 : 1
Panel Brightness (Typical): 180 nits
Color: 16.7m
Motion Flow: 60Hz
Viewing Angle: 178°/178°
Respond Time: 14ms
Aspect Ratio: 16:09
Digital TV: NO
Smart TV: NO
SHOP HERE